This New Lavish Farmhouse In Pakistan is the Ideal Wedding Venue
An ideal wedding venue is like searching for the perfect groom/bride. Let us make your search easier. Vista Venues' Riverdale Farmhouse is the place you've been looking for. We all know that setting a wedding date in Pakistan is a lot of hassle. It has a long list of things to do, from checking to see the weather, to make sure everything's perfect until the end of a day or night and let's not forget to prepare the houses for the families coming from the outstations.
Here, we offer you the perfect location along with the best event management services to make your big day even more special.
Find the Best Outdoor Wedding Venue
Choosing the perfect venue is quite difficult for any couple. Without a doubt, this is the most important day of your life when you can create endless memories and capture them in the most beautiful way to tell stories over the years and pass them on from generation to generation. The most popular wedding venues are far from city life. It's always easy to celebrate your special day in peace and with loved ones.
Event planning is the hardest part, especially if you want a wedding away from city life. Vista Venues has exactly what you want. A wedding along with your loved ones at a beautiful location. In Pakistan, it is hard to believe that wedding themes are a thing now, and new grooms and brides are freaking out about it. Having a wedding theme is the hottest thing right now. Imagine how beautiful it looks when all the elements of your wedding are in sync and a specific shade, perfectly coordinated with any color of your choice.
Perfect Theme for your Special Day
Riverdale has some amazing theme ideas and inspiration for your big days. The atmosphere of a themed wedding is different, it looks beautiful and also creates some perfect memories for a lifetime. Make use of our indoor facilities to make sure the bride gets the best for her special day. Here is a list of wedding themes you might like: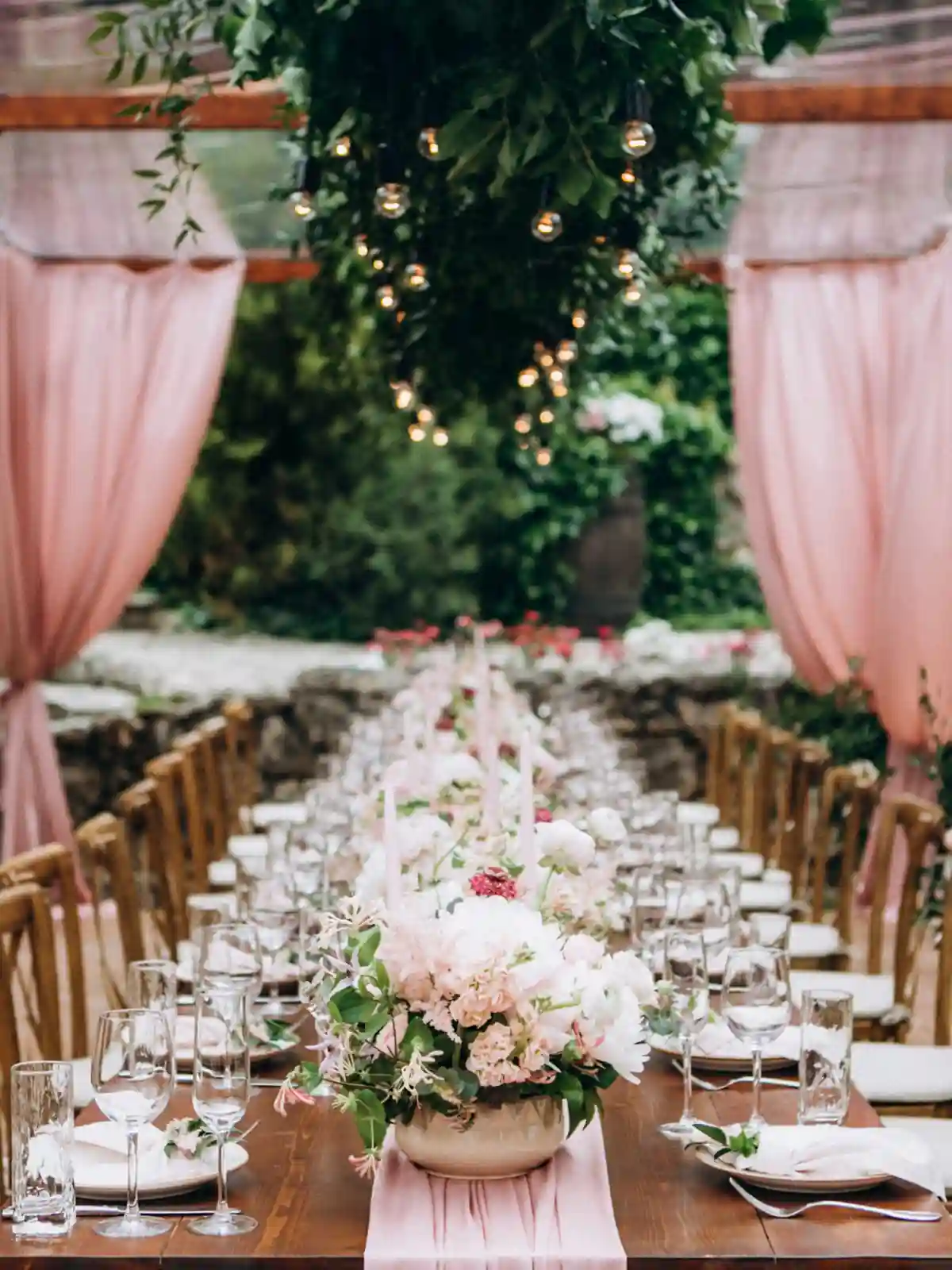 As the name suggests, this theme is based on all of the rustic colors like brown, gold, beige, and peach. You can use rustic colors, flowers and some lanterns and that earthy touch, all of which make it come back as the "first on the list" of modern couples. The generation now really loves to explore and Riverdale is the best place for this wedding theme to come to life. The rustic theme demands that everything be very original.
The modern farmhouse has a jacuzzi is temperature-controlled, with individual water jets, capable of facilitating 6 persons at a time. With regulated water and regular antibacterial chemical treatments, the pool is made to the standards of the best hotels in the world.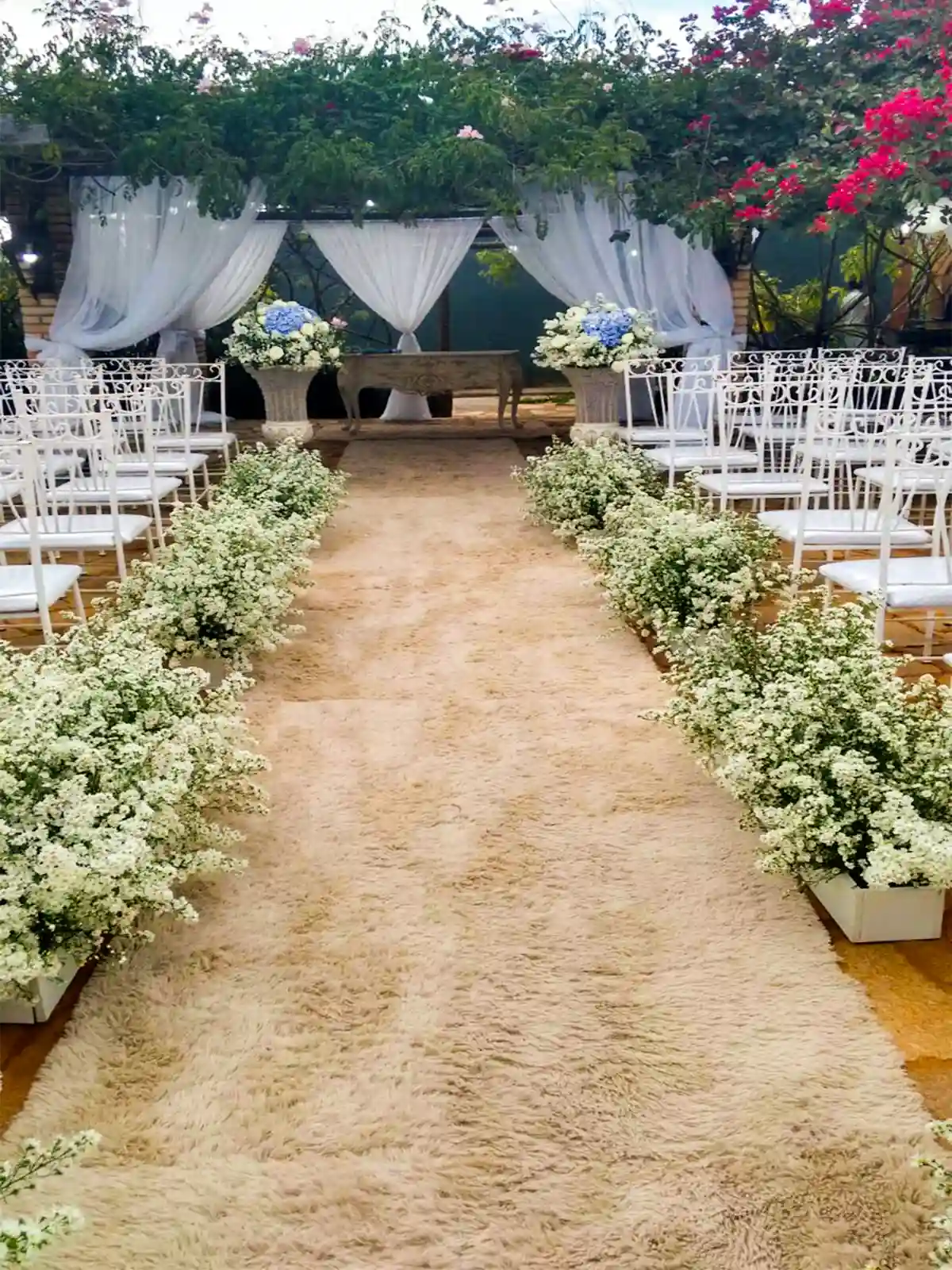 How to Get the Perfect Wedding Decoration / Set up?
Weddings without fun and activities are boring. So why not choose a photo booth, dance floor, karaoke station, or live photoshoot? Soft live music is also a great option, couples love it these days. We provide the best decoration services for you, from your stage decorations to your favorite flower decorations. We make sure that your big day is as perfect as possible.
Don't forget to feed the people because let's face it, food is the main event at any wedding. At a day wedding, a full menu is key. We offer a complete catering service. Riverdale farmhouse offers a variety of cuisines for your wedding. You can also hire your own catering service if you wish. With our separate area for the catering team, we ensure that the event is not disturbed by the chefs preparing your meals. You can opt for brunch or even tea. It's a good option, but if you have more than 500 guests we recommend choosing a suitable lunch menu. Chicken and seafood are great choices if you're serving essentially the same food that you could have on a wedding night. Meals and desserts with our in-house catering service, which ensures that only the best food (prepared in a safe and hygienic environment) is presented to your guests. Do not save costs with the dessert menu that our team has to offer and ensure a suitable wedding for kings.
Wedding photography location – Upon KW
Outdoor photoshoots are a new trend in Pakistan these days, be it a pre-wedding or post-wedding shoot. Some couples even choose to have the photoshoot on the same day of their wedding. Here we provide you the best and unique locations for each of our customers and let them think of their big day forever. Photography and cinematography play an important role in every shoot. The right lighting, the right angle, the right framing, etc. are important things that are important to have them under control. Riverdale has many different and beautiful locations that are photograph worth and is sure to make your big day even more beautiful.
Open Air Wedding Venue – Upon KW
Outdoor weddings sound dreamy, don't they? At Vistavenues, we always offer intimate events during the day for large evening events. Outdoor day events have their own charm and beauty of their own, all guests are wearing bright colors, the perfect decor, and the sunlight is always a best friend for every bride's makeup and a bonus for photographers and videographers too.
In Pakistan, and Karachi in particular, it is becoming a trend to have daylight outdoor wedding photos. This is the best option a couple can choose. Riverdale's lush 20,000 square foot garden has a capacity of over 1,000 seats and can handle even the largest of crowds.
Riverdale farmhouse has lush green gardens perfect for an outdoor wedding. Get a natural environment with the accompanying authentic fish pond, with live fish combine this with your desired wedding theme, which is adhered to by our caterers to ensure that you get married in style.
Browse through our gallery to look at the intricate attractions provided by Vista Venues.