Seadale is perfect for you whether it is an outdoor event or a corporate retreat you want to host. Situated on Turtle beach, Seadale is undoubtedly one of the best beach huts in Karachi. While booking beach huts in Karachi is usually a tiresome process, Vista Venues and Seadale make it an easy-to-follow process for your ease.
Karachi's heat is reaching new records making it vital to have a place to cool off. Seadale provides an exceptional experience with its' modern glass interior and light colors to keep the heat out. You can take a refreshingly cool dip in the pool at any time and enjoy a swim as the sun beats down upon you. Moreover, with a centrally air-conditioned layout backed by a generator and an open porch on the seafront, you're sure to be kept cool inside and outside of the hut. Now don't waste any more time, grab your essentials, book your hut and enjoy the cool breezy Sea air.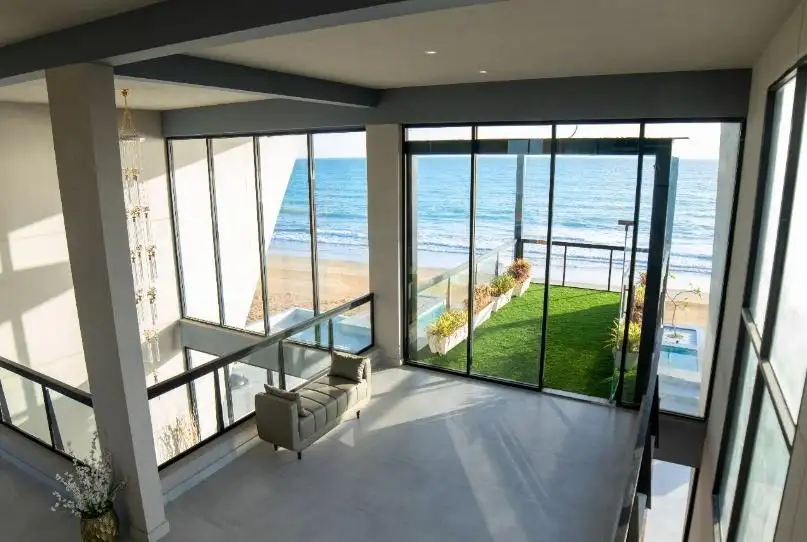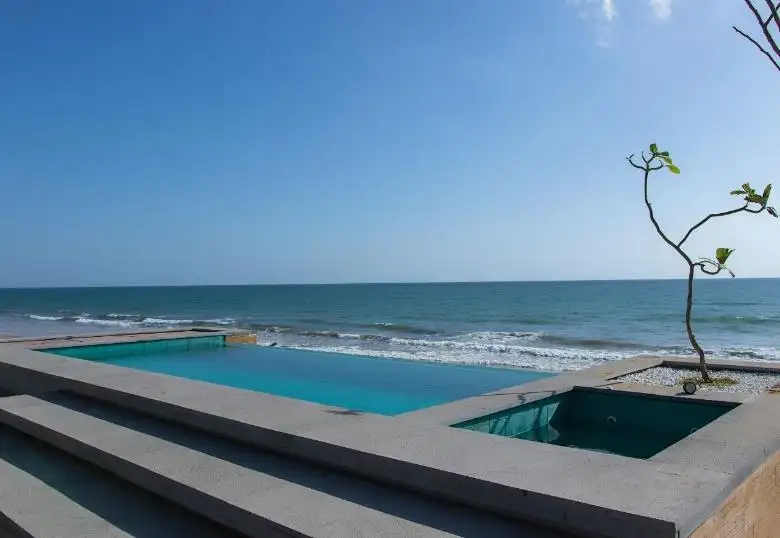 Vista Venues assures you receive the best customer service possible. Our excellent security service, sufficient parking space, and changing rooms are unlike any other beach hut. The huts' bedrooms are always properly maintained, and hygiene is always given priority. The sea-facing luxurious sitting areas, a large open porch, and a fancy swimming pool allow you to enjoy a scenic view of the beach. Moreover, you can use our huge lounge to spend quality time with family, or relax and watch the time fly by in our Premium Jacuzzi. 
Seadale's beach hut provides ample opportunities for you to bond with your family and friends. The Outdoor cooking and dining evoke a fun and celebratory spirit. You too can host your BBQ at the beach and bring people together. Moreover, you can plan out a variety of games and fun activities for the beach as a family. With Seadale you too can give your family unforgettable memories for the years to come.
De-stress From Work Life And Relax
Seadale and Turtle beach are the perfect places to relieve some stress from your life and to kick back and relax. According to several studies, just a 20 minutes walk along the beach can help elevate your mood quite a bit. Experiencing sunlight and the salty sea air helps reset your thoughts allowing you to leave all your worries behind. Getting in the water allows you to get some physical activity which releases hormones in your body that lower stress. A natural environment like the beach makes you feel safe and can lower your blood pressure and stress hormone levels. Furthermore, spending time at the beach can lessen anxiety to a large extent and give your brain the well-deserved rest it needs.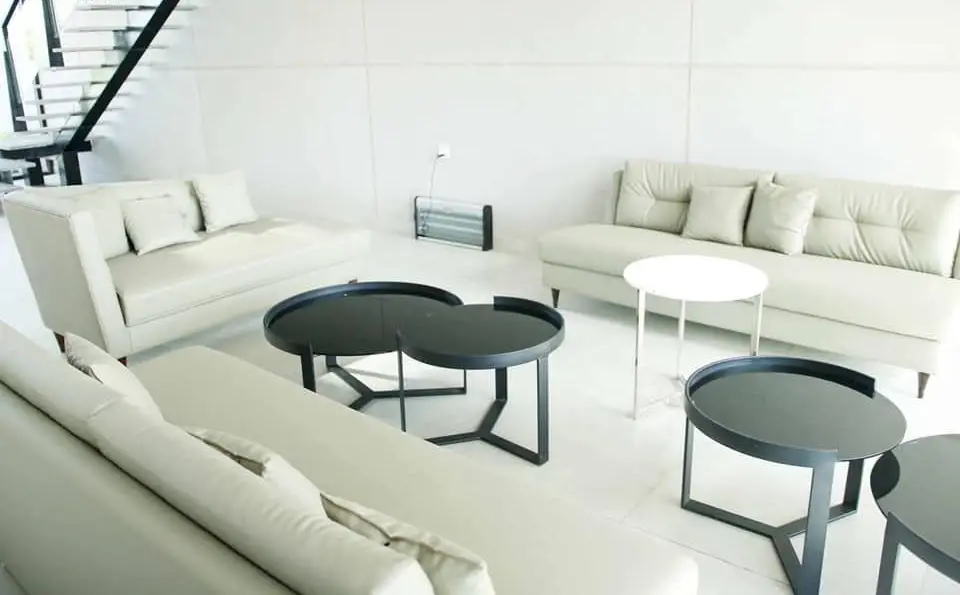 Seadale is all about building unforgettable memories and giving new experiences. Our services cater to all types of events on your wish list. Whether it be your child's Disney-themed birthday party or a company retreat catering to older families and folks. You can put your trust in Vista Venues to make sure you get the dream event you planned for because here at Seadale, we create the vibe!