Seadale is a unique destination where visitors can truly relax and unwind. The beach, with its soft sand and inviting water, is the perfect place to lay down a towel and soak up the warm rays of the sun. It's an ideal spot to escape the hustle and bustle of daily life and recharge one's batteries.
Moreover, Seadale is the ideal destination for those looking for a place to unwind or a base from which to explore the surrounding beach. They've gone to great lengths to create a comfortable and luxurious environment, complete with all the amenities and conveniences you'll need to make your stay as enjoyable as possible.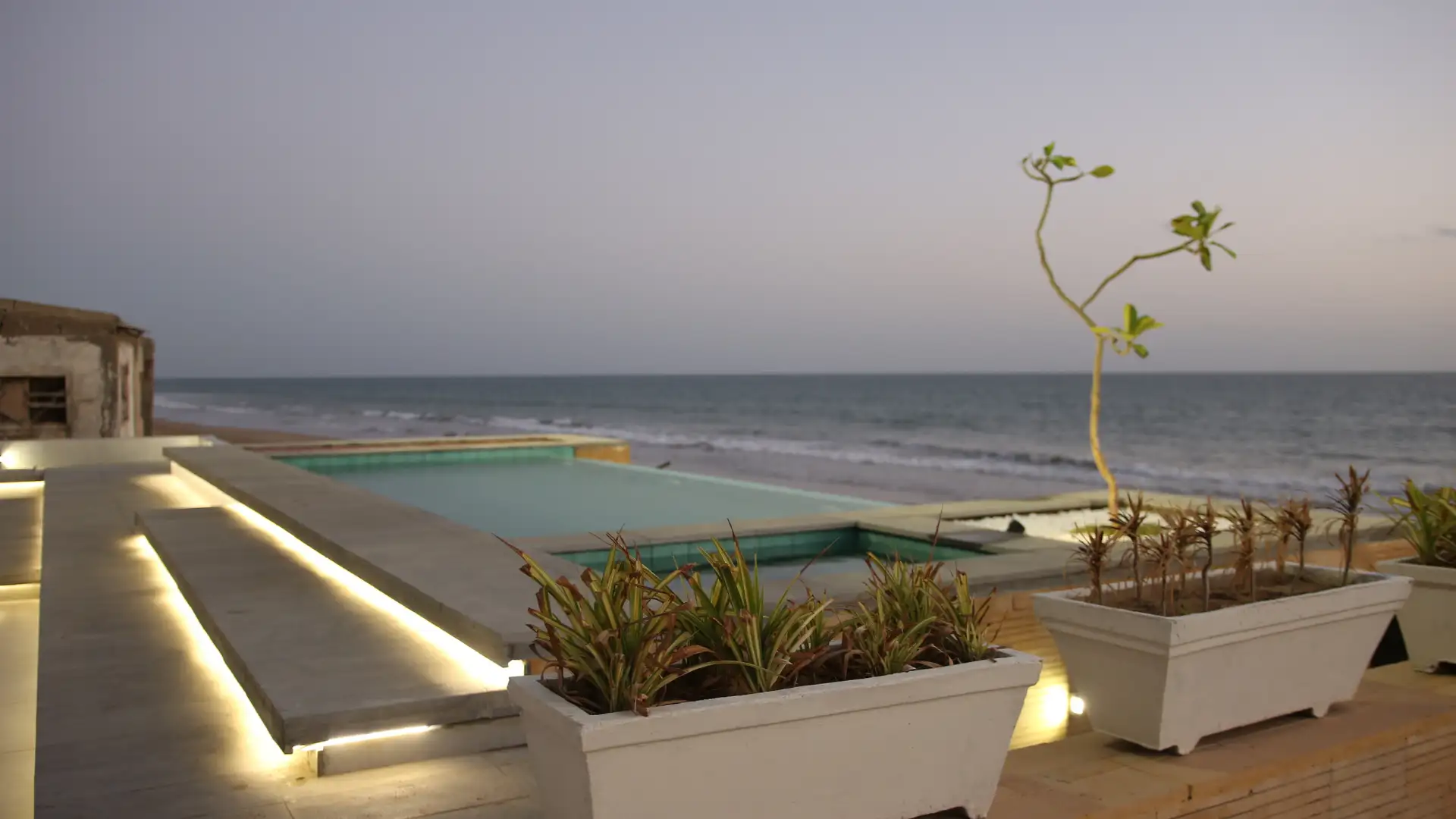 For those who would like to take a break from the sand and sun, there are many other activities to enjoy, such as swimming, jet skiing, or exploring turtle hatching on particular days.
Seadale's only goal is to provide an exceptional experience for all of its guests. These huts are situated in such a way that they are free from noise and air pollution, ensuring that visitors can fully relax and enjoy their time at Seadale. Furthermore, to add on to the high-end feeling, they offer a luxuriously modern glass interior designed to create a peaceful and serene environment.
This glass exterior is a purposeful choice and is a good design choice for a beach hut for a few reasons:
Glass allows for plenty of natural light to enter the hut, which can create a bright and airy space inside. This can make the hut feel more spacious and comfortable. Plus, it allows the guests to enjoy the beautiful views of the beach and ocean while they're inside.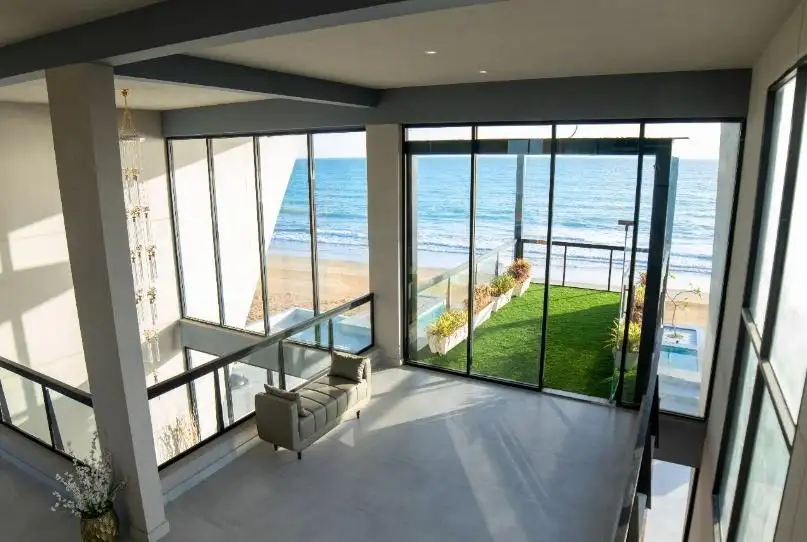 A glass exterior can create a sense of transparency and connection to the outside, which can be especially beneficial in a beach setting. Guests can feel like they are outdoors while being protected from any harmful elements.
Modern glass is extremely durable and can withstand elements, including high winds and salt air. This makes it a suitable material for beach huts, which need to be able to withstand the harsh coastal environment.
A glass exterior can also provide insulation for the hut, which can help to keep it cool in the summer and warm in the winter. This can make it more energy efficient and comfortable for guests to stay in.
Glass can also be a very aesthetically pleasing material and can blend in seamlessly with the natural surroundings of the beach. and give a modern and unique look to the place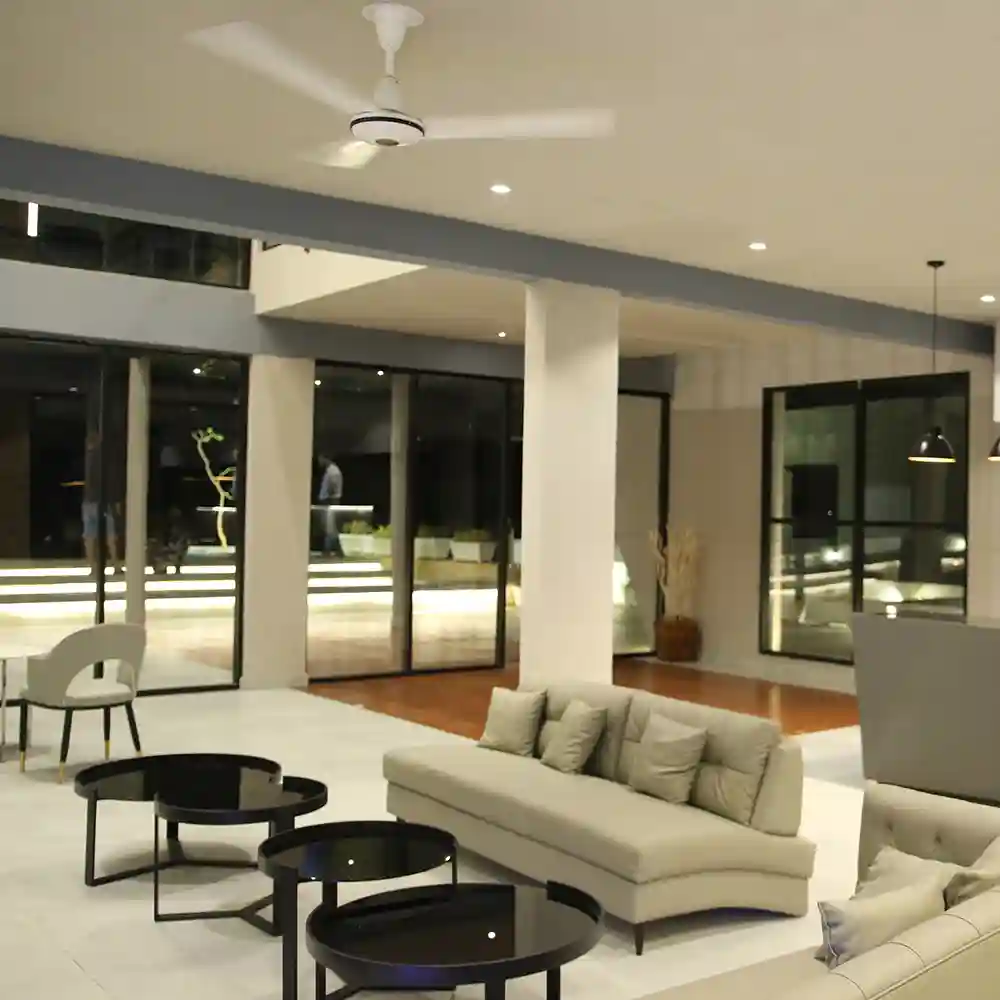 It's worth noting that not all glass is created equal, and the type of glass used can affect how well it performs in terms of insulation and durability. Specialized glass for coastal use such as Laminated Glass and tempered glass are good options for beach huts.
All in all, Seadale offers the perfect combination of relaxation, comfort, and adventure, making it a perfect vacation spot for anyone looking to escape the stresses of everyday life.