Tired of sitting at home, trying to click a picture with an aesthetic background in the 'City of Lights'? Want a scenic location for your next product photoshoot? Need that perfect blend of diverse and contemporary as you click for the Gram?
Well, look no further! Here are the top 5 locations in Karachi you can visit for your next photoshoot: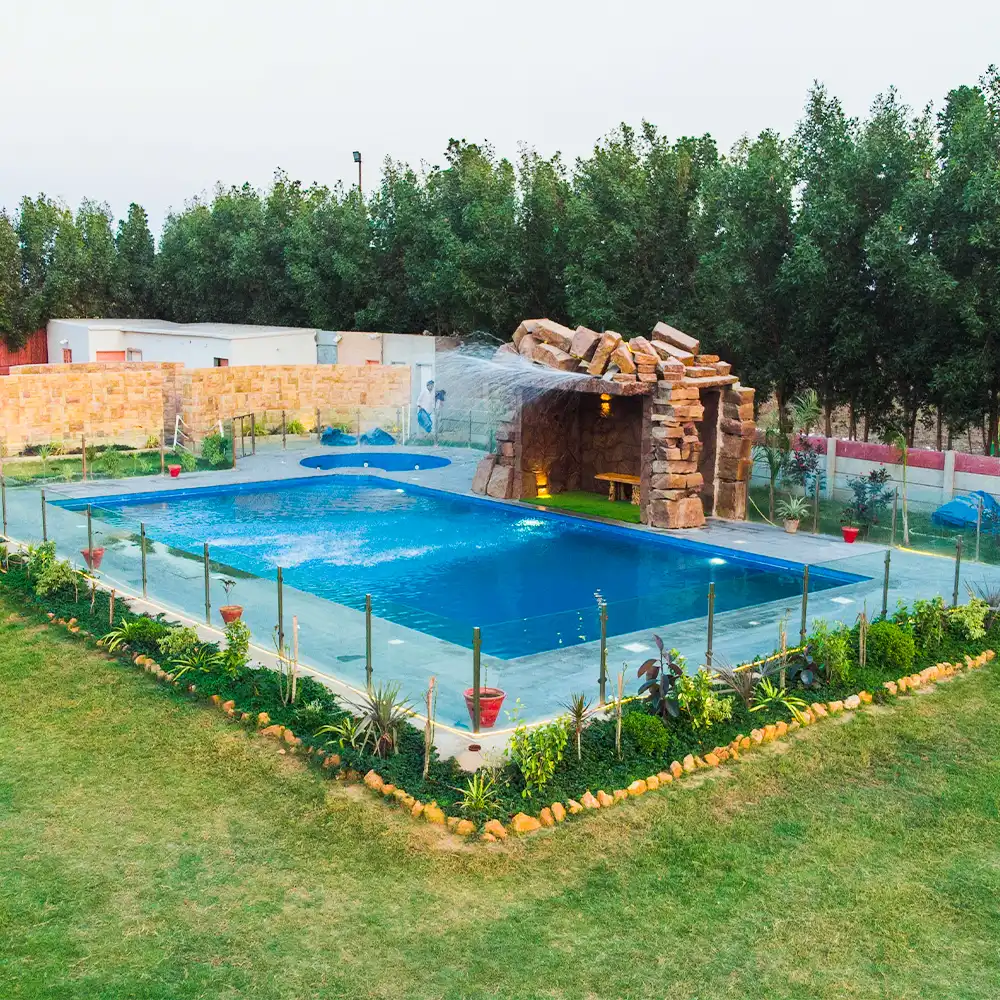 1- Riverdale Farmhouse - Vista Venues
Located in a peaceful, secluded spot in Gharo, Karachi, the Riverdale Farmhouse offers that picturesque backdrop you might be looking for. Lush green lawns and an accompanying fishpond add to the natural vibe of the place. Take a scroll in the garden or a swim in the pool as you pose for your shoot!
A beautifully built gazebo with the sun setting in the back can make for that exclusive photoshoot you have been wanting. A handmade rock water-fall, being a work of art, brings the wow factor for all types of pictures for your fashion catalog or any product launch.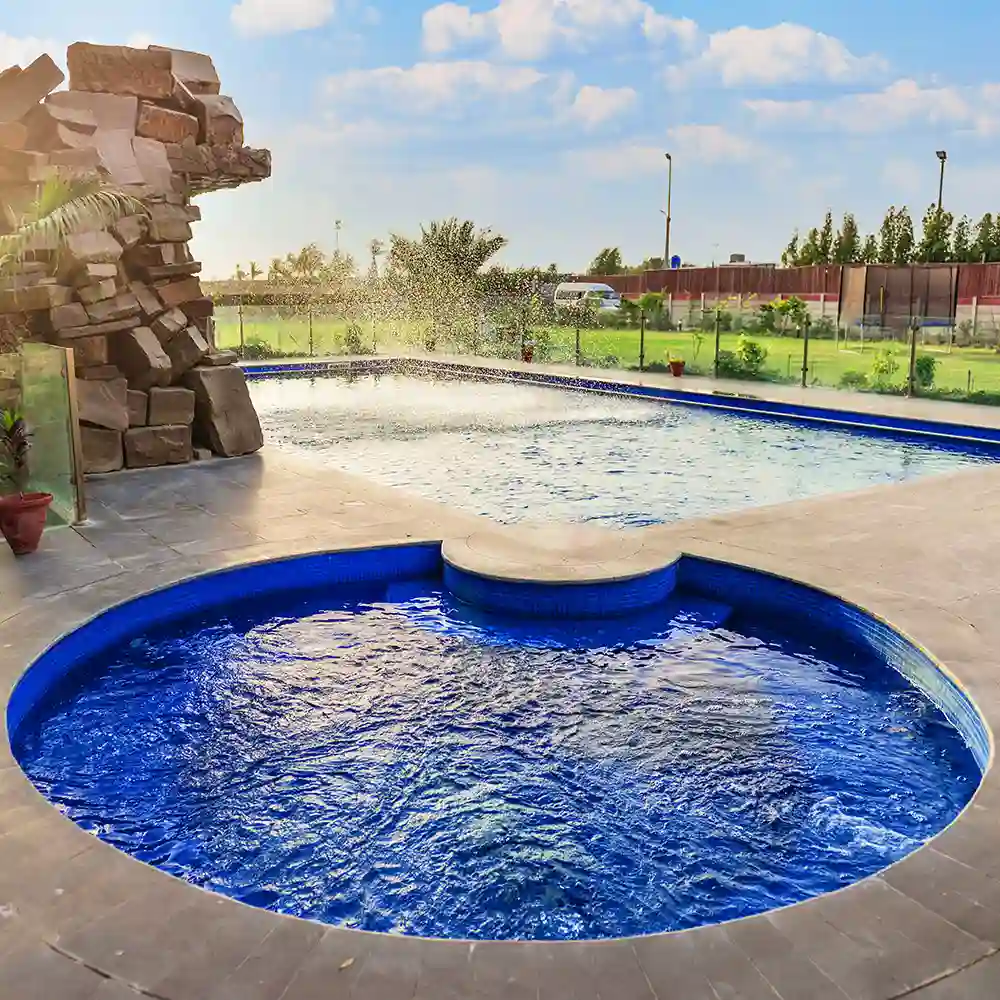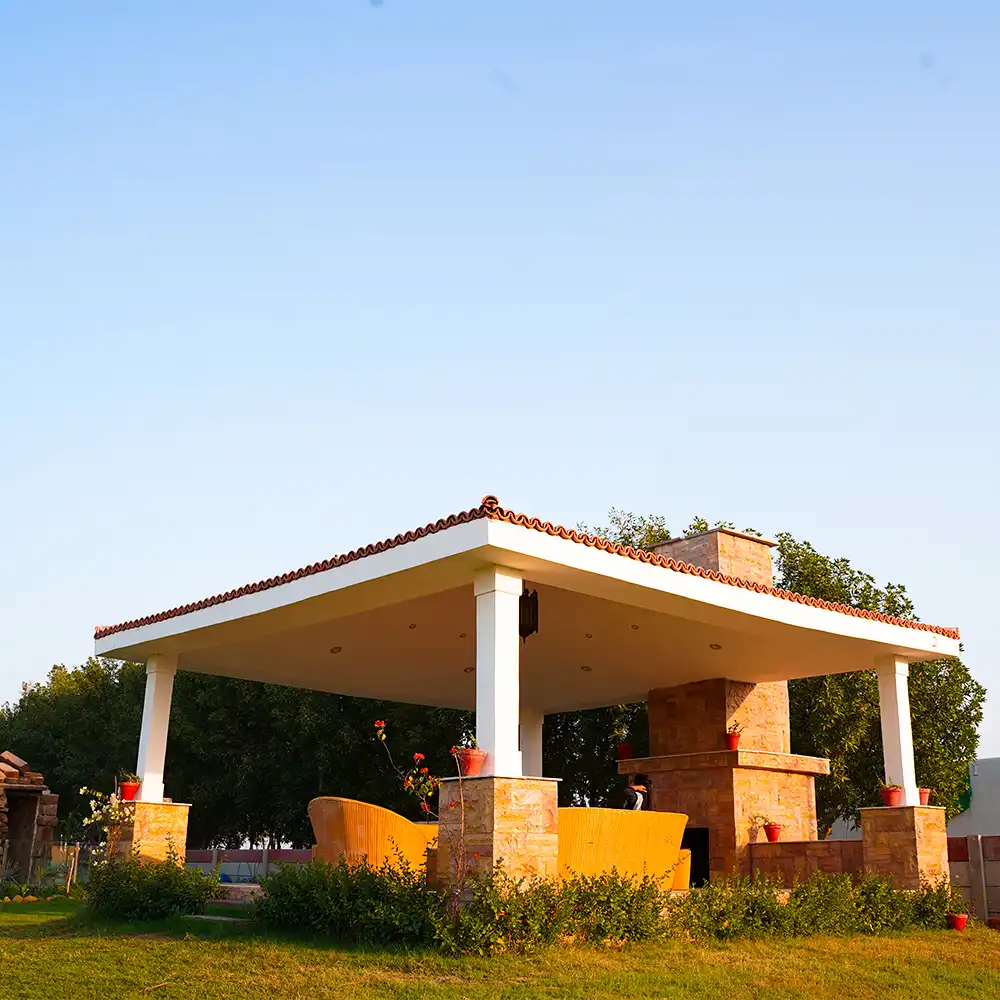 There is no doubt that a place such as Lyari is highly underrated when it comes to photography and photoshoots. Kiran Street or 'Kiran Gali' stands out with its vibrant and artsy walls in blue, green, and yellow.
Being such a unique landmark in Karachi, Kiran Street offers an abstract and aesthetic backdrop full of contrasting colours and the rustic element of the streets of Karachi.
If you're looking for a raw, but vibrant and appealing background to put your creative spin into photographs, Kiran Street is the perfect place to visit.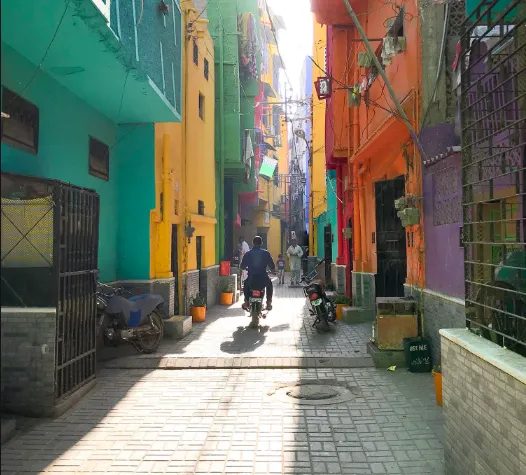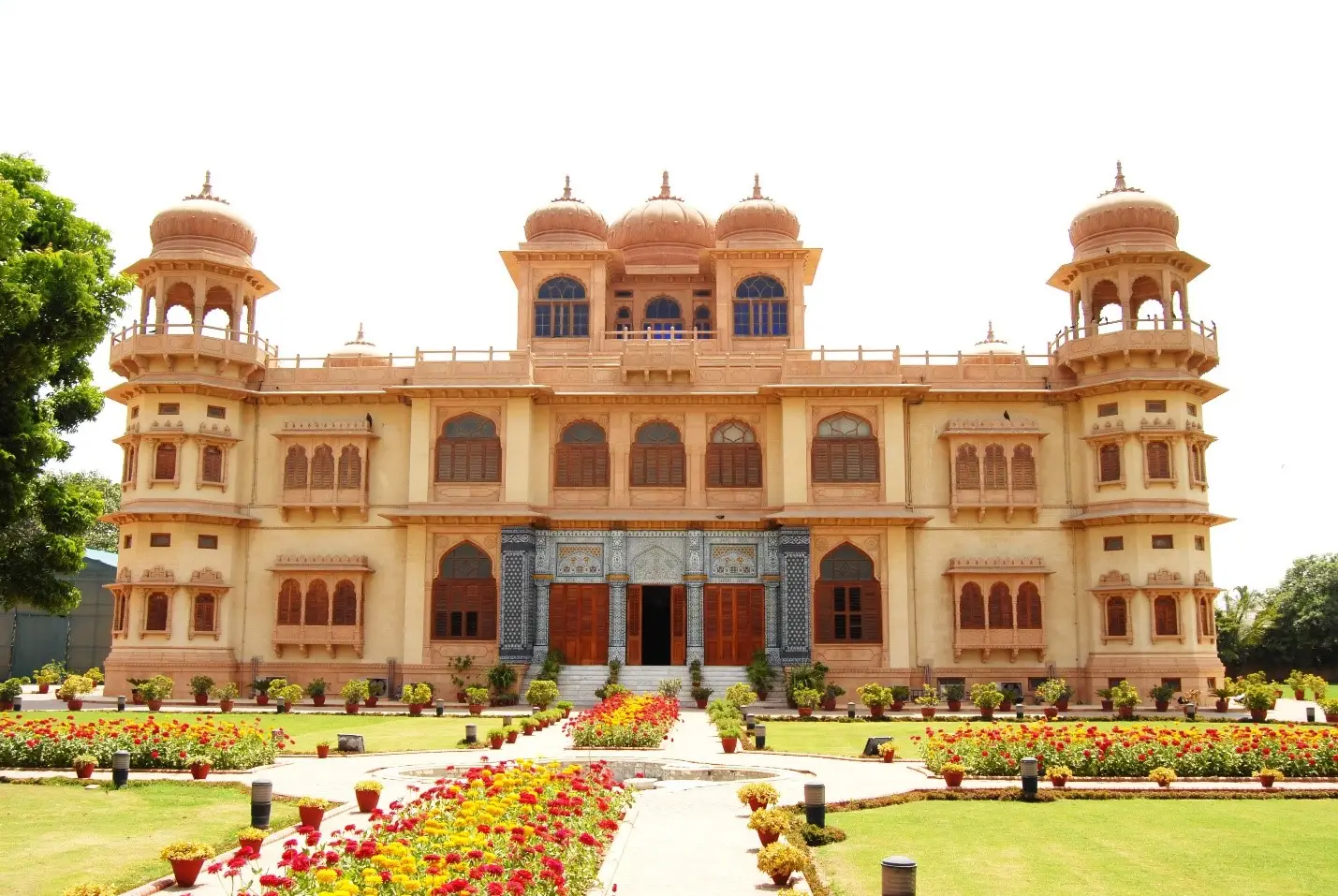 A combination of history, heritage, culture, and art- the Mohatta Palace is an exquisite piece of architecture. Located in the posh area of Clifton, this one-of-a-kind palace with its stained glass windows and magnificently crafted entrances and columns makes it the perfect historic yet elegant backdrop for your photoshoots.
The palace expands over 12000 square yards and is one of the most sought out location when it comes to product photography. The sun washing the huge garden with its golden glow will act as the seamless spot for all types of photoshoots.
So, whether you're an capturing pictures for your new clothing brand or handling a professional shoot for a wedding, Mohatta Palace is the place to go.
While it may be famous for its fine dining experience, Do Darya is one of the most beautiful and sophiticated places to take pictures. Surrounded by the sea from two sides, Do Darya offers a prime location with the waves of the Arabian in the background.
As the sun sets, disappearing into the sea, the prime time to take mesmerizing photographs will take your shoot to the next level. Even after the sun sets, the city comes to life as night lights cascade all over the food street of Do Darya, acting as the most spellbinding backdrop for your pictures.
If you're looking to capture aesthetically pleasing pictures with a view of the sea, Do Darya will be perfect for you.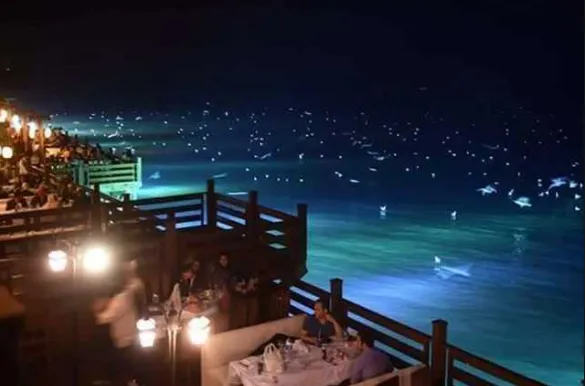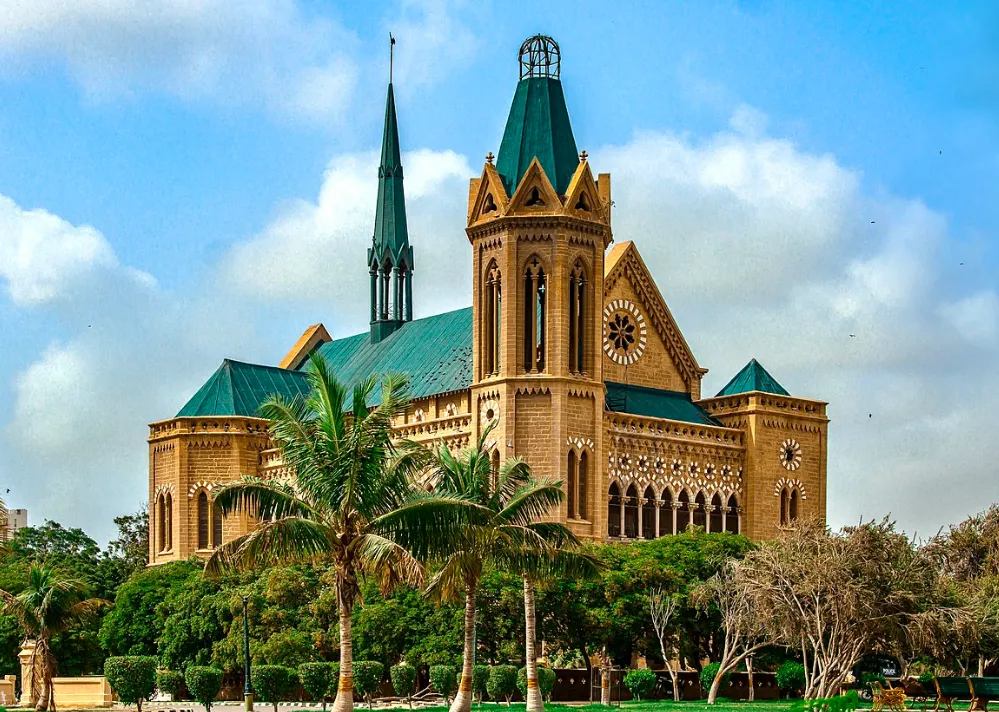 No photoshoot location list will be complete without mentioning one of the most emblematic structures Karachi has to offer. Frere Hall is an architectural master piece built in the early British-Colonial era. Its multiple pointed arches and beautifully articulated mosaic designs on walls and pillars makes it an extremely beautiful yet historic location for professional photoshoots.
Along with vintage staircases and lime stone walls, the Frere Hall is surrounded by a huge garden fostering lush green trees. This makes it the perfect place to click pictures for high-end weddings or magazines.
There you have it! 5 pristine locations in Karachi whre you can take the most amazing pictures for your photoshoot. Whether it be weddings, product photography, or a blog for the gram, these places are a must visit to take unique pictures in the multi-cultural city of Karachi.